The 8th edition of the Défi Azimut will be held from 21st to 23rd September 2018 departing Lorient
Every year, the Défit Azimut is the final showdown among the main IMOCA competitors in the ocean race to be held at the beginning of November. Everyone will be using it to carry out their last tests and adjustments before the Route du Rhum 2018.
On the agenda of the 8th Défi Azimut: A 24-hour single-handed race followed by a drag race and a round-the-island crewed race (Ile de Groix).
This year, all the IMOCA 60s will be competing, including 2 women with excellent chances of coming out on top: Sam Davies and Isabelle Joschke.
Sam is feeling confident
The Initiatives-Coeur's preliminary season has been very convincing. The dry dock work carried out during the winter has lightened the boat (new ballast tanks) and improved her performance.
We know from the first races of the season (2nd in the Bermudes 100 Race Douarnenez Cascais and 1st in the Dhream Cup) that Sam knows how to handle her.
But there will be more competitors in the Azimut with Jeremie Beyou's new Charal and Vincent Riou's PRB which now has foils!
For Sam, it will provide the opportunity to test the presence of a bit more wind than she's had so far.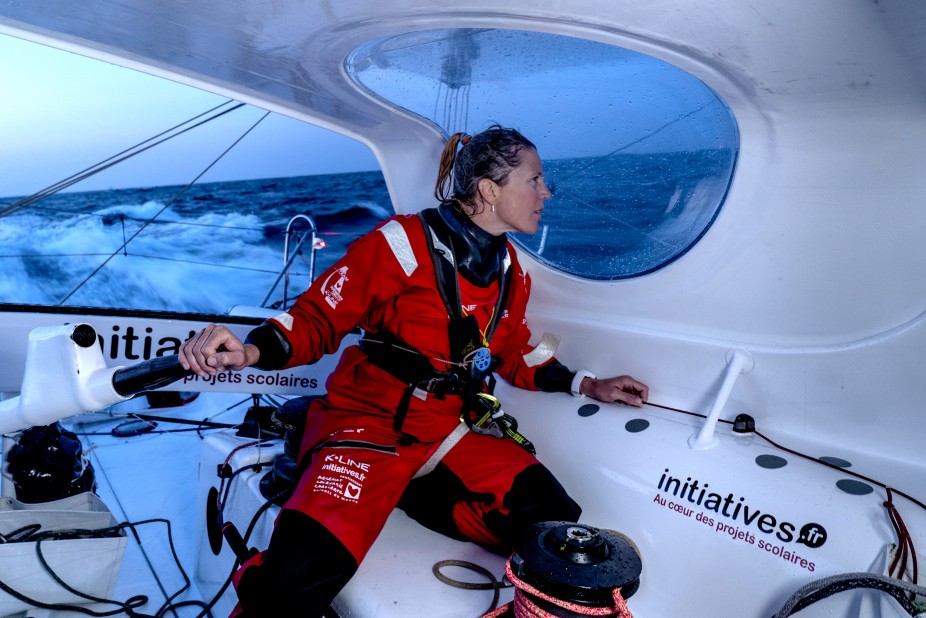 Live coverage of the race
The main sporting event is the 24-hour coastal race from Friday 21st to Saturday 22nd September which you can follow live here.
List of competitors for the Défi Azimut 2018
Fabrice Amedeo (Newrest-Art&Fenêtres)

Romain Attanasio (Pure-Famille Mary)

Jérémie Beyou (Charal)

Arnaud Boissières (La Mie Câline-Artipôle)

Louis Burton (Bureau Vallée 2)

Manuel Cousin (Groupe Sétin)

Samantha Davies (Initiatives-Cœur)

Yann Eliès (Ucar-StMichel)

Boris Herrmann (Malizia 2-Yacht Club de Monaco)

Isabelle Joschke (Monin)

Stéphane Le Diraison (NC)

Paul Meilhat (SMA)

Erik Nigon (Vers un monde sans SIDA)

Vincent Riou (PRB)

Alan Roura (La Fabrique)